"Libraries: The medicine chest of the soul," says on the inscription above the door at the legendary Library at Thebes. With all of the technology we have, sometimes we forget the greatest resource we have to take us far away, teach us, ignite our imaginations and keep us company: reading.
Hear me out, I've got nothing against sofas or daybeds or even a chaise. But when it comes to sitting down and read for hours and hours, I can think of a better option that a lounge chair.
Lounge Chairs make great reading chairs because most of them are soft, but still supportive and big enough to move around, but small enough to make you feel like you're surrounded. They come in all shapes and colors and textures and can fit in all different rooms.
Here are some great lounge chairs that are perfect chairs for reading:
The Eames Lounge Chair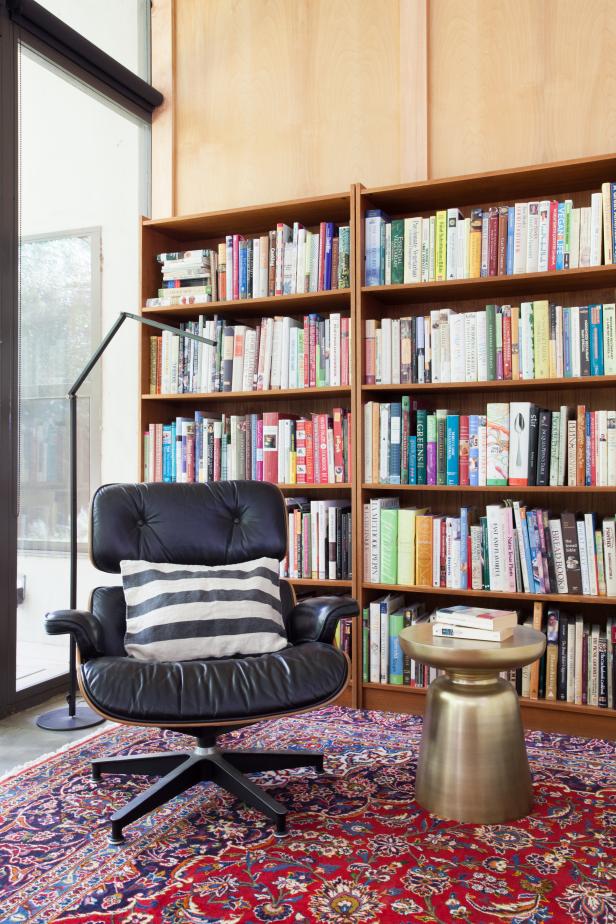 Of course, we began our list with our favorite lounge chair: the Eames Lounge Chair! This chair is absolutely guaranteed to make any mid-century modern design lovers sigh. It's just so comfortable and so iconic!
The Womb Chair
The Womb Chair is our second favorite lounge chair for reading. This iconic chair by Eero Saarinen is loved by so many people around the world and highly praised for the sense of safety that it can convey. 
Paired this chair with an ottoman and a good book, and you might even fall asleep on it after hours of reading and your back won't feel the slightest discomfort.
CH25 Lounge Chair 
What about reading outdoors? This Lounge chair by mid-century modern design genius, Hans J. Wegner it's not only comfortable but ideal to read the latest best-seller on the beach or on your deck while getting some well-reserved summer sun. 
Eames Rar Rocking Chair
My favorite memories of reading involved story-time with my dad. Every night we'd on our favorite rocking chair while he'd read me my favorite stories. This nocturnal ritual was very important to me as a child. It helped me develop a love of reading at a young age and inspired me to become a writer as an adult.
I've found that having a special place to read together – a place that becomes your 'reading chair' – helps to build anticipation most effectively. My favorite for this is the Eames RAR Rocking Chair. Great color, great lines, and it looks amazing even when you're not using it.
Barcelona Chair
I know. I know. The Barcelona Chair by Mies Van Der Rohe looks nothing like you would expect from a reading chair. But hear me out: reading in the office! 
The Barcelona Chair is perfect to look professional, elegant and stylish while waiting for an appointment while reading the latest issue of Entrepreneur or The Wall Street Journal. And There's something about Mies… especially the Barcelona chairs. Though they're not perfect for really curling up while reading their angles are still inviting, especially with a footrest added in.
So, there you have it! 5 perfect chairs for reading. Did we miss any of your favorites? Any particular chair that brings you fond memories of reading? Let us know in the comments below!